History

For around 20 years before going solo in 2010, Henry Smithson was co-owner and director of Sounds Good. That company started out as a cassette duplication company manufacturing for bands, artists and some major independent labels.
Henry's first experience of mastering was creating all the bin-loop masters for cassette jobs, including chart hits for Oasis, The Smiths, The Sundays, The Levellers, Brian Eno, Carter USM, Edwyn Collins, Elastica, KLF, Placido Domingo, Leslie Garrett, Divine Comedy, The Orb, etc. So on a typical day he might have mastered a couple of cassette albums by lunchtime!
He got involved in CD mastering back in 1993 when the company pioneered the concept of low-cost but high quality CD Mastering for their CD manufacturing customers, and anyone else who needed it. They bought one of the first SADiE digital editing systems ever sold, so heI was one of the first in the world to use a Digital Audio Workstation. Since then he's mastered literally hundreds of CDs in just about every musical genre.
Because he's heard all this different music, and under critical listening conditions, he knows what a good mix sounds like - which puts him in a unique position to help you get the best out of your studio mixes and turn them into Masters.
Our Promise To You...
Our promise is to always over-deliver, and to get the best results we can, regardless of how long it takes us. The mastering can be handled totally online with minimal contact - or you can take advantage of our legendary personal service and consultation to get feedback on your mixes before mastering, discuss your project in detail with us, and get advice on duplication and replication.
Maximum Emotional Impact
...is what we aim for. First we use our experience to listen to a client's mixes in order to formulate an overview of how the tracks could potentially sound. Then we focus in on the detail of the processing required in order to achieve it.
We've always approached audio mastering from the musical viewpoint, so we notice things about dynamics, the ebb and flow of a track, and how it's affected by the relationships of the different sections of a track to each other, as well as the more technical issues of EQ balance and level.
We don't agree with maximum loudness being the main aim of mastering. Loudness is important, but so are balance and clarity. Here it's all about enhancing what's already there to achieve Maximum Emotional Impact.
The 'Loudness' Issue - Latest News
Things have changed recently in the mastering world with regard to the Loudness issue. Regarding streaming, changes to the playback volume algorithms on the various leading platforms mean that going for maximum loudness by squeezing the dynamic range is unnecessary and actually results in the tracks sounding WORSE on playback than ones with a greater dynamic range.
With tracks destined for Vinyl, obviously there are no issues of algorithms to worry about. So going for maximum loudness is pointless, unless your music is likely to be played up against other vinyl tracks in a club environment. It makes sense to go for a dynamic sound that the cutting engineer can work with.
However, there may still be an argument for more loudness if the tracks are intended for CD or download and have to 'compete' up against others in their genre. So it's important for clients to have a clear idea of what they're going to do with their mastered tracks, as we need to take the destination format(s) into consideration when doing the mastering.
Normally, we'd go for a compromise that works fine for everything. But if you really want, for example, something that's super-loud on CD, but also works well on streaming or vinyl, then two different versions of each track might be necessary - which will mean that the two versions will inevitably sound slightly different, and it will involve extra charges!
How To Send Tracks
What we need for mastering is full resolution WAV or AIFF files in any format between 16-bit 44.1K up to 24-bit 96K. Because these files are way too big to email, you can send them via an upload/download service like WeTransfer, YouSendIt or DropBox.

Or you can use the low-tech method of posting me the files on a USB stick, or on a CD-R or DVD-R disc. We can also handle old masters on DAT or MiniDisc. We've even got cassette decks in a cupboard somewhere!
Please DO NOT send MP3 files, mixes that are overloaded and clipped, or mixes that have already been treated with heavy compression and/or limiting over the stereo buss. Thanks!
What You Get Back
The normal thing is to supply mastered tracks as 16 or 24-bit 44.1K WAV or AIFF files. 16-bit is standard CD quality, and 24-bit is a good basis for dowmsampling to MP3 or AAC for download. Also, a lot of download sites these days allow you to upload the WAV files so that a purchaser can choose the download format they want and the site automatically takes care of the conversion to that format. We can also accomodate most other common audio formats if you have any special requirements.
If you are having CDs manufactured we can supply you with a Red Book CD Master disc suitable for short-run Duplication, or DDP Files which are required for bulk Replication (that's runs of 500 or more pressed CDs). With these master formats ISRC Codes and CD Text can be encoded into the master if required. We can also handle manufacturing for you - check out the 'Replication & Design' page.
Other Services
Audio Restoration - DeNoise, Dehiss, Declip, DeClick, Decrackle for audio cleanup.


Editing.- Radio edits, assembly of music or voiceover recordings from multiple takes.


Transfers - Professional transfers from older digital or analog formats.


ISRC Coding - We can add ISRC codes and / or CD Text to existing masters if required.

Thanks for reading so far. While you're here, you can have a listen to some Music tracks that I've Mastered, read some Testimonials from delighted clients, look at our Gallery of CD covers from some of the hundreds of albums we've mastered, and find out about getting CDs made. Hope to hear from you soon - and don't forget the FREE Mastering Trial offer! Cheers,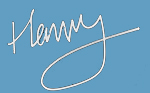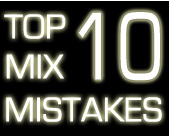 P.S. Check out another website of ours - this is where we share with you the 10 most common mistakes that people make when they're mixing their tracks. We've collected these from years of mastering, and we'll tell you what they are and how to avoid them in your mixes. Because better mixes mean better masters!