The following, apart from one, are all genuine testimonials from clients, including some older ones from my time at 'Sounds Good Ltd.'. See if you can spot the odd one out...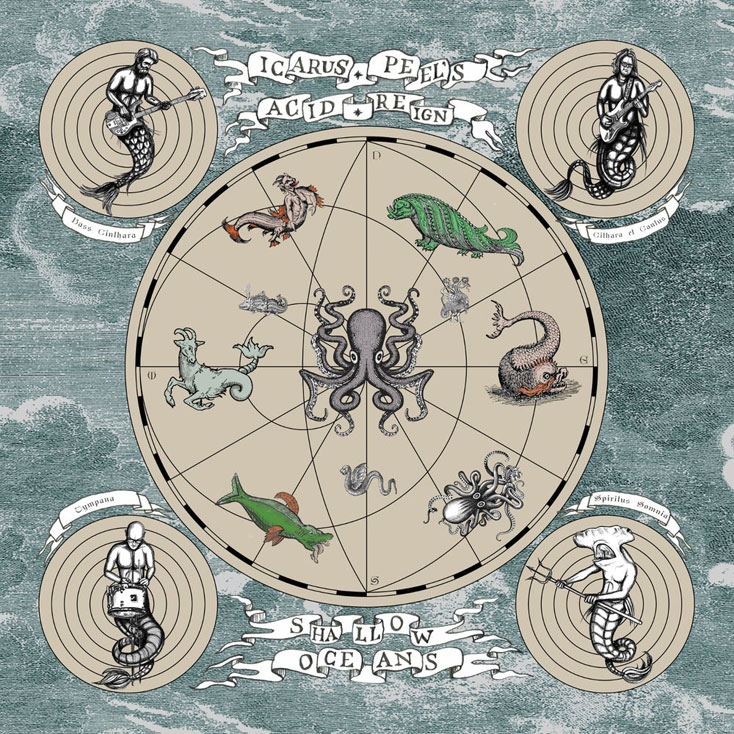 "Hi Henry, I thought I would send you one of these as you worked so hard on it and said such kind things. It has had universally good reviews not least for the sound quality. Makes it all very worth while. Thanks again for everything, here's to the next one!"

Icarus Peel (having kindly sent me a copy of the album)
---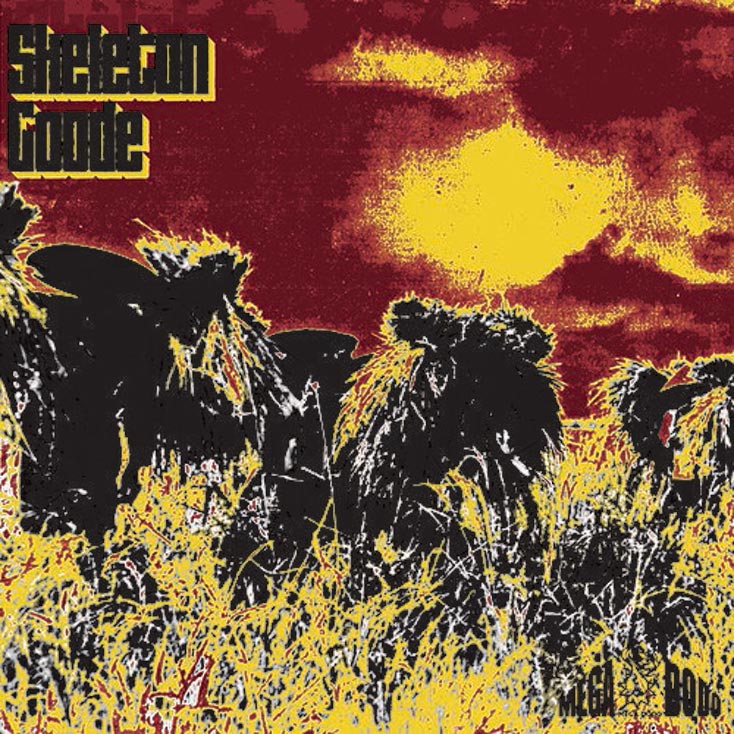 "At Mega Dodo we know how important it is to get our records and compact discs sounding just right. That's why we have used Henry Smithson exclusively to master our releases. Henry always does a fantastic job, always goes that extra mile to make sure everything sounds perfect and does so for a very reasonable price. If you're looking for somebody to master your record to the highest standards, look no further than Henry Smithson. You won't be disappointed."

John Blaney - Mega Dodo record label
---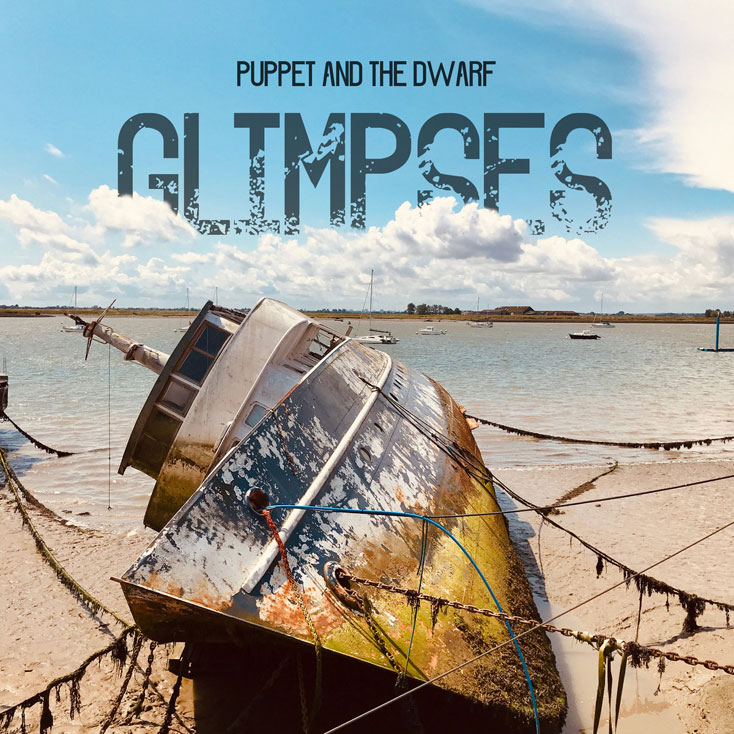 "I never hesitate to recommend Henry to our clients at The Cream Room - the service provided matches our own dedication to creating great results for our clients and I know that Henry will work with us to make our productions really shine."

Martin Lumsden - Cream Room Sound Productions
Cream Room Sound Productions website
---
"I previewed my track on a well-known online music mastering software provider and was very disappointed with the results - the highs were very harsh even on their lowest settings. The difference Henry Smithson made was remarkable, giving the right balance, clarity and that magic sparkle and polish required to lift my track. I highly recommend if you're looking for a professional service and result."

Carl Sutton - This Circle
Purchase the track on Bandcamp
---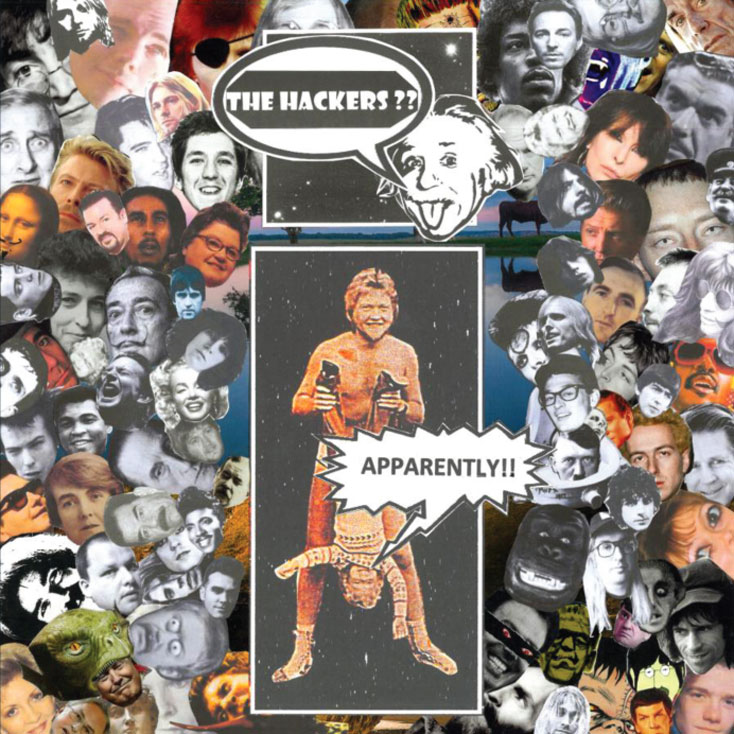 "Hi Henry, thanks for the work you've put into this - it really is sounding great!"
"Henry, we've got the CDs, they look great and we are very pleased with them . Thank you for all your help."

The Hackers
---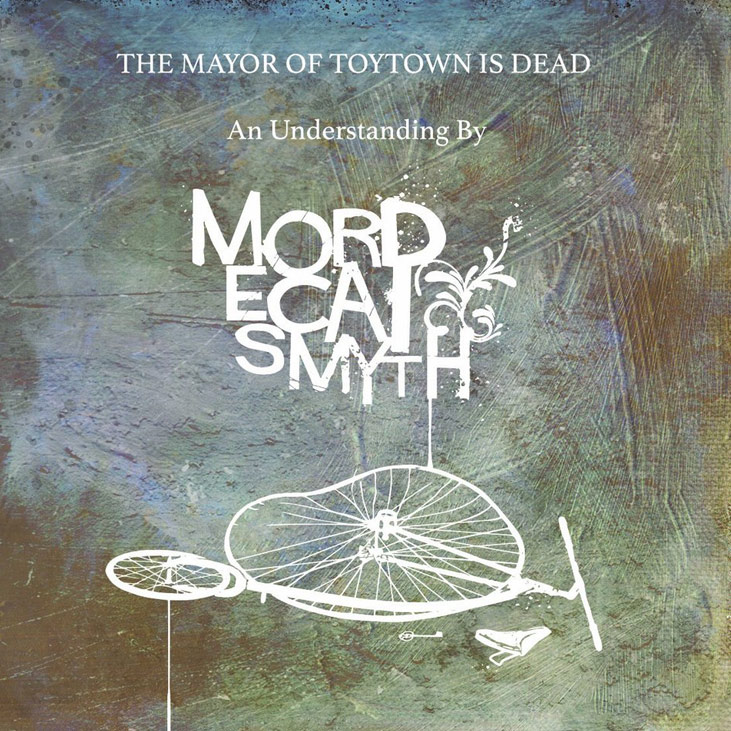 "Henry Smithson has both the ears and equipment to bring your mixes to life and make them sound great on any sound system: be it audiophile quality, basic computer speakers or "ear buds". He made such a wonderful job of mastering my album, "The Mayor of Toytown is Dead", I wouldn't hesitate in recommending him to anyone."

Mordecai Smyth
Mordecai Smyth on Mega Dodo Records
---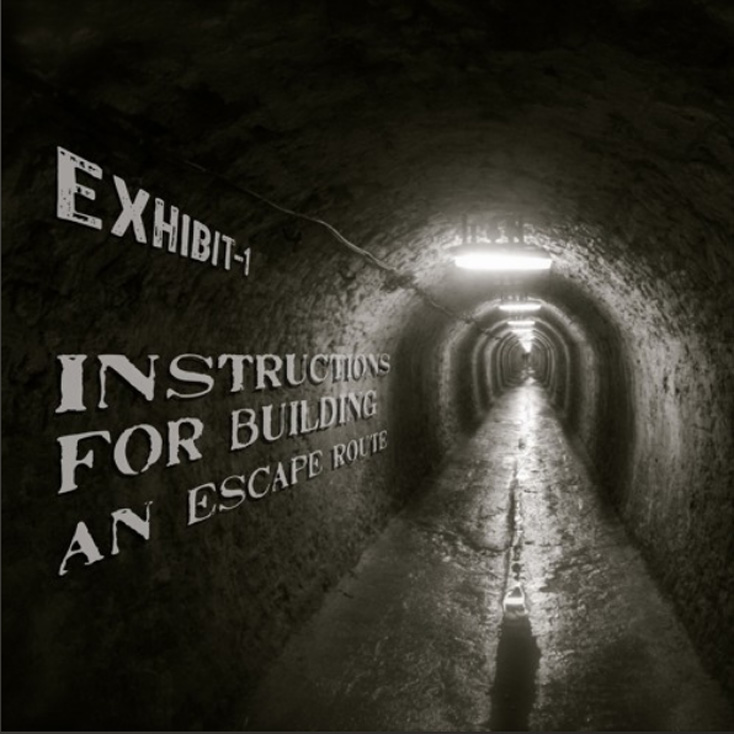 "We're really happy with what Henry has done on our tracks. He has added that magic bit of sparkle, the icing on the cake. There's a real tightness and punch to the sound which we love."
Chris Hopkins - Exhibit-1

(Testimonial from their album, 'Upbeat Downbeat')
Purchase tracks on iTunes
---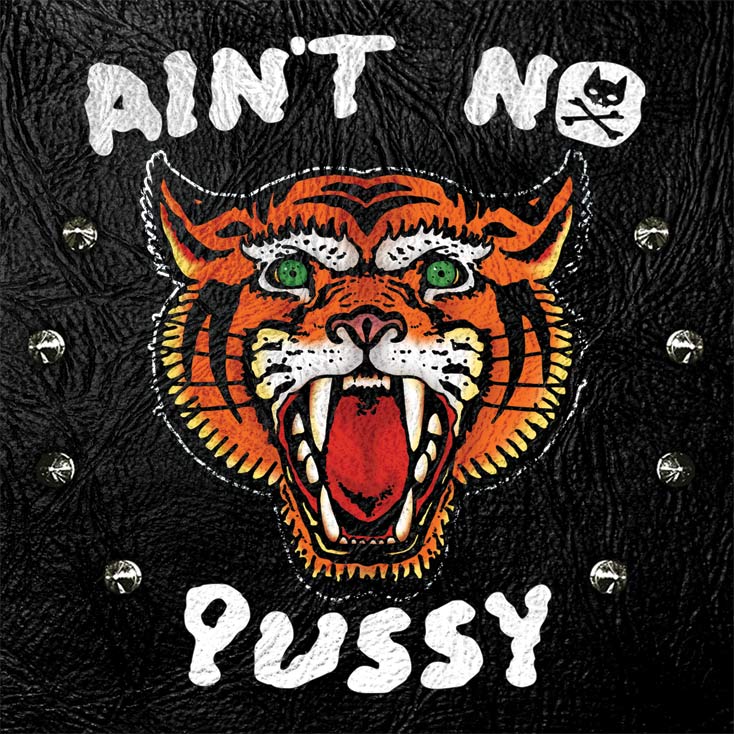 "The first time we ever got our tracks mastered we realised it was the best thing we could ever do to get a professional finished sound. Henry has just been the finest set of ears we could hope for and we've been taking our stuff to him since 2005. He's fast, efficient and friendly. If you've never done it, just find the money to get your tracks mastered and go and see Henry. Do a few extra gigs, sell your Granny's silver if need be. It's not expensive and it's worth every penny"
Pussycat and the Dirty Johnsons

(Testimonial from their album, 'Ready For Action')
Pussycat & the Dirty Johnsons website
---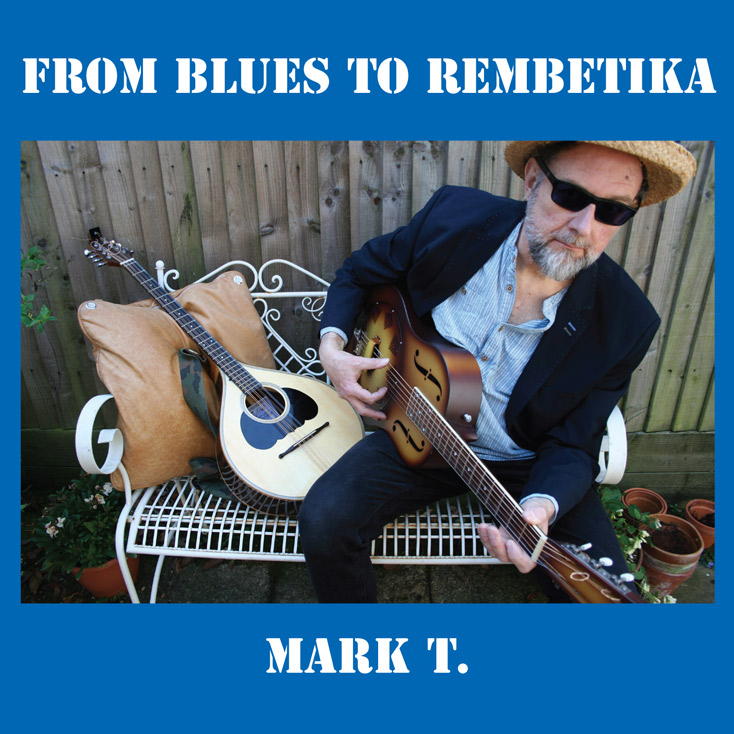 "Always been pleased with CD Mastering by Henry!"

Mark T.
Mark T. & Circle Of Sound website
---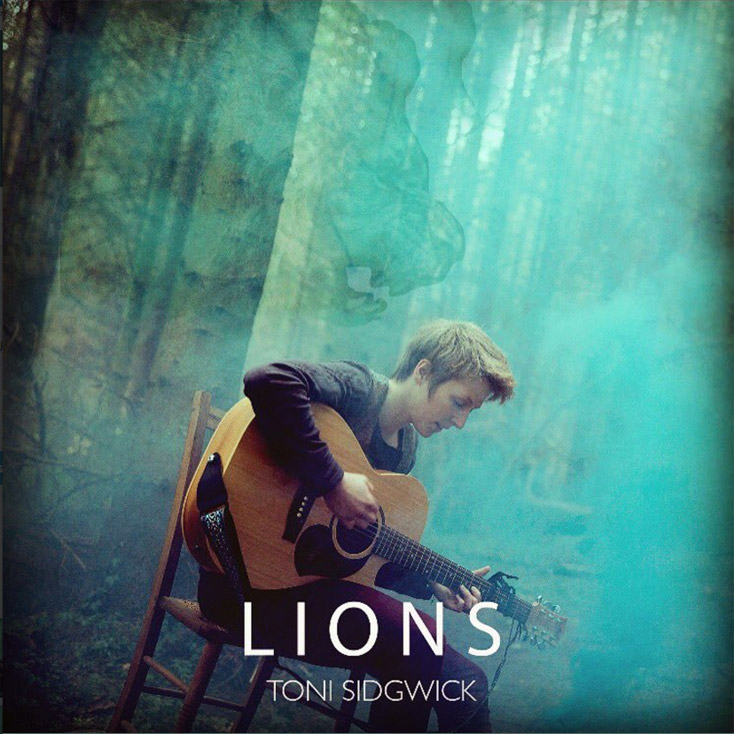 "Brilliant mastering and great service. Would recommend for sure."


Toni Sidgwick
---
"My music was mixed in my own project studio, then mastered by Henry. It has lots of diverse influences from Dylan to the the Eagles, Folk, Country and Blues, so it was important to find someone who had an open mind to the music. I need not have worried, Henry has delivered exactly what I wanted. Its been great to have someone with a wealth of experience and mature ears to bounce ideas off. I've had lots of ups and downs mixing my CD, it's been a long project, but Henry's patience and dedication to the project has paid off. Thanks again Henry, stand by for the next collection of songs!"

Keith Gustafson
---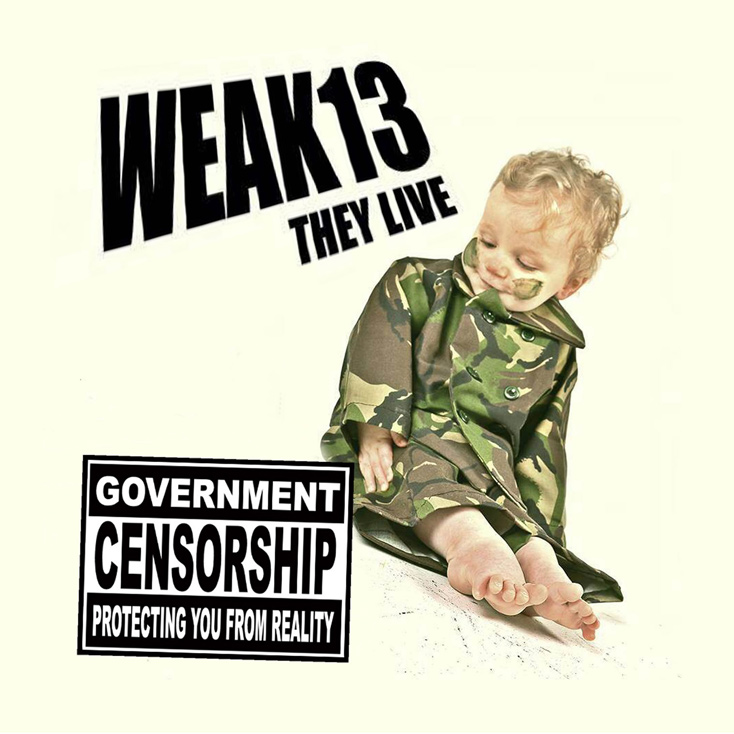 "Hey Henry, just so you know, I was at the WEAK 13 album launch party last night. It was awsome with a surprise video shoot. The album sounded great and the packaging is amazing. Wes said you were brilliant at sorting it."

John Stewart - Producer - WEAK 13
WEAK 13 website - buy the album here
---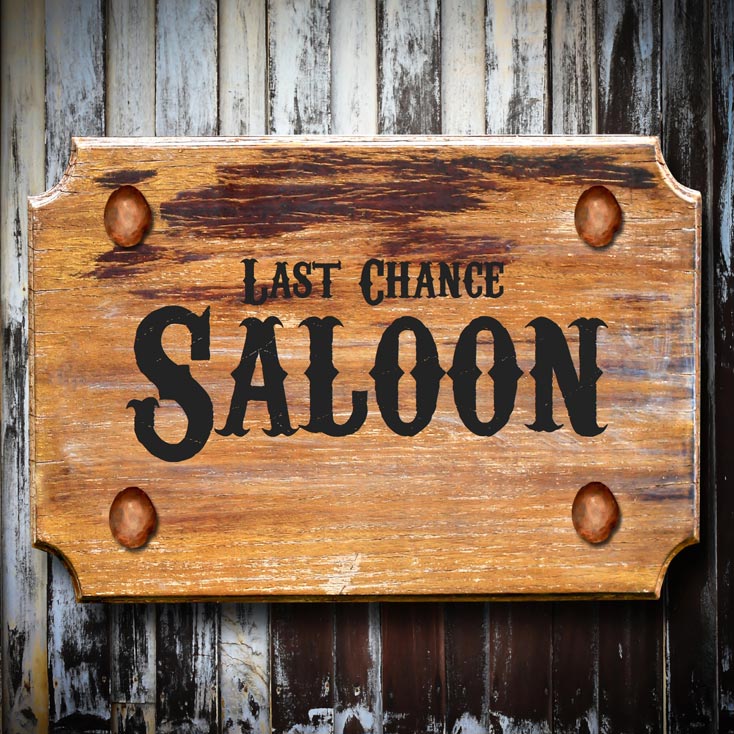 "Henry did a great job of mastering my latest album 'Last Chance Saloon', nothing was too much trouble for him, and he certainly put in the time and effort, and went that extra mile to make sure everything sounded just right."

Andy Littlewood - Songwriter/Producer
Last Chance Saloon on CD Baby - buy the album here
---
"Henry did a fantastic job of mixing and mastering our latest 3-track EP. I'm constantly amazed at how good it sounds. He truly is a god amongst mastering engineers!"

Henry Smithson - Bass-player of the Fever 45s and mastering engineer
---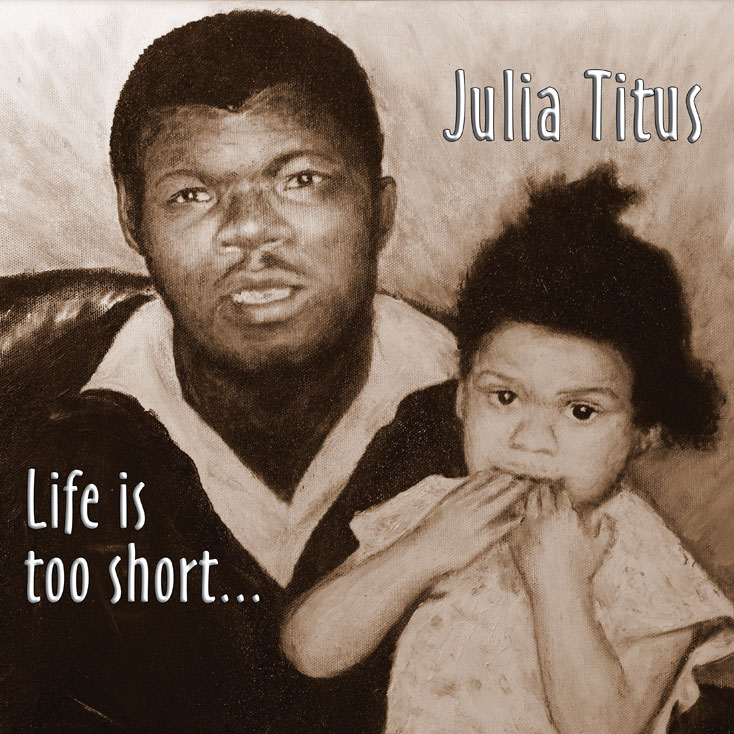 "I cannot recommend you highly enough as the time, attention, enthusiasm and care that you took in making my product extra special. The fact that you listened to and even suggested a few tweaks that would enhance the CD and the listening experience I think was just brilliant and you produced the product that I had asked for. You also worked seamlessly with the Producer and the Disc production company and communicated with them and took control of that side of things. The fact also that you did put all the artwork together and design and so calmly added or removed bits and pieces and followed through my requests to the ...! I would highly recommend you without a doubt or hesitation. An overall one stop shop for the final production stage of any music project. Thank you soooooo much Henry. Life is Too Short...

Julia Titus
Julia Titus website - buy the album here
---
"Hi Henry, I'm over the moon with what you've done. I shall be producing more songs and I'm going to get you to master all of them.

I've been writing and producing songs for a lot of years and always searching for that record/release sound, getting close but never quite there. I produce my tracks to a high a standard but now, Henry has taken my tracks to a new level."

John Hancock
---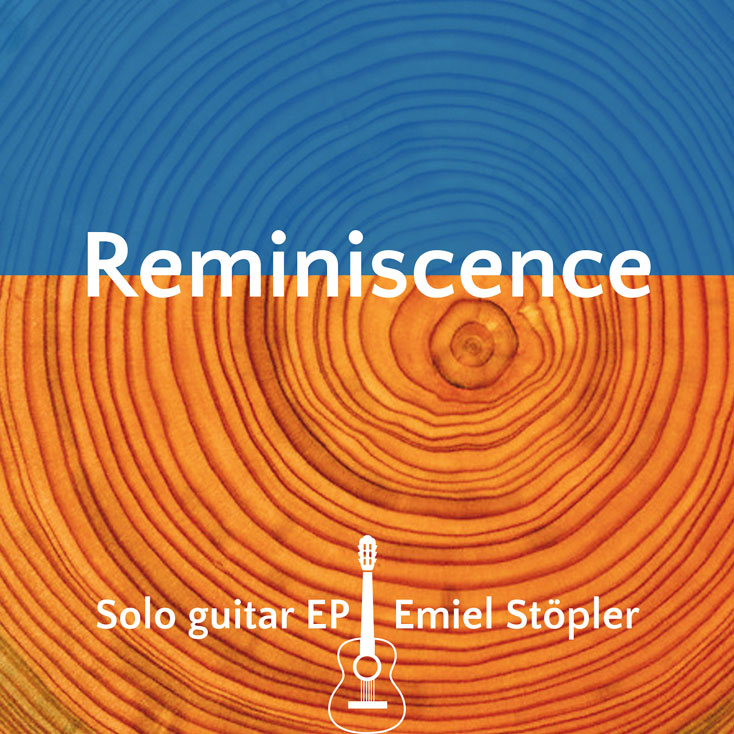 "I very much enjoyed the process of having my album Reminiscence and some production music tracks mastered by Henry. I recorded and mixed the tracks myself, and it was helpful to have a pair of "fresh ears" listen to the tracks to give some constructive advice. During the mastering process we communicated back and forth until I was satisfied with the result. A good master can really help give a track that extra edge, make it come alive.
I recommend Henry Smithson's CD mastering service."
Emiel Stopler
Emiel Stopler website
Emiel Stopler on Magnatune - buy tracks here
---
"Working with Henry was great. I had a clear idea of what I wanted for mastering and Henry was so easy to communicate with and got the results I wanted first time. All in all Henry was a pleasure to work with and the results speak for themselves, his work is top quality."

David Stockden
David Stockden website
---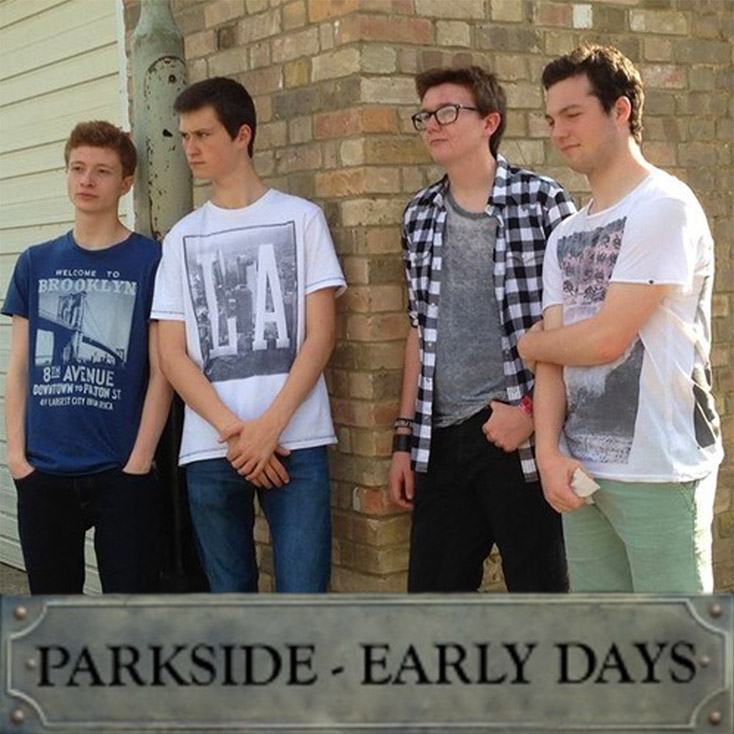 "Henry's mastering of the five tracks on the EP "Early Days" by Parkside was fantastic. What a difference it makes to have proper mastering on a recording! Even though Henry had been recommended by 'The Cream Room' (who had been excellent in recording the album), one is still a little wary about getting in touch with someone over the internet, whom one has never met face to face. We needn't have had even the slightest worry, as from our first contact, Henry was helpful and efficient. He initially mastered a trial track for us to check, before we gave him the go-ahead for the rest to be done. He very kindly mastered them in a relatively short space of time - before going on holiday! - so we were very impressed not only with his 'turnaround time', but also with the quality of the results. In addition he was kind enough to adjust his price slightly to be able to include adding the ISRC codes and a CD, to still meet the band's budget, which actually did help hugely.
I would have absolutely no hesitation in highly recommending Henry for his professional attitude, efficiency and the extremely high standard of his work. He gives a very impressive service."
Parkside
Parkside on Soundcloud
---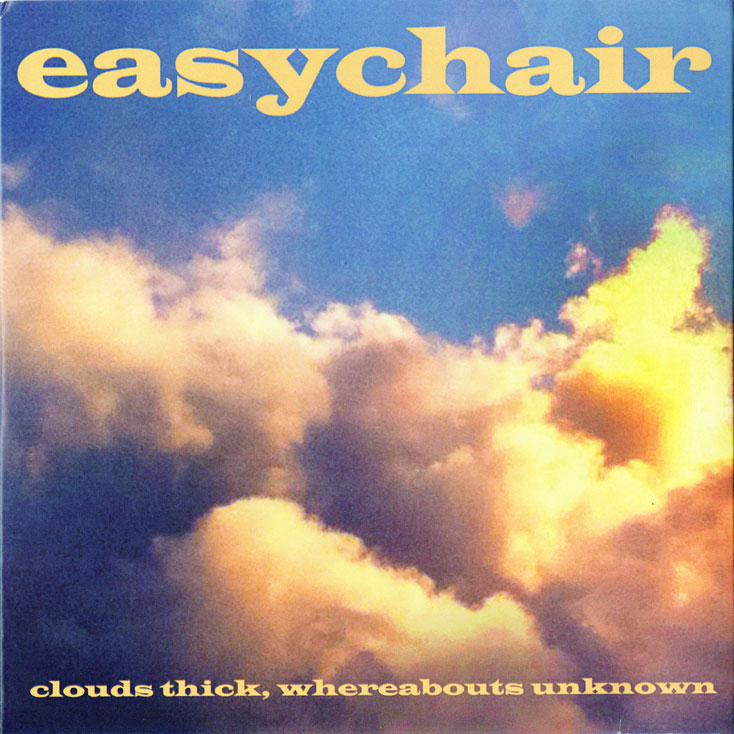 "We just wanted to say thanks for the excellent mastering session you did this week for the Easychair CD. We've had a chance to evaluate the results in a variety of listening environments, and agree that you've done a fine job. You correctly identified the main problem with the original mixes and have set that right, so there's now a good deal more energy and power in the songs, which flow track to track in the way they should."
Andy & Anton - Easychair
(Testimonial from their previous album, 'Pressure Suit')
Easychair on MySpace
---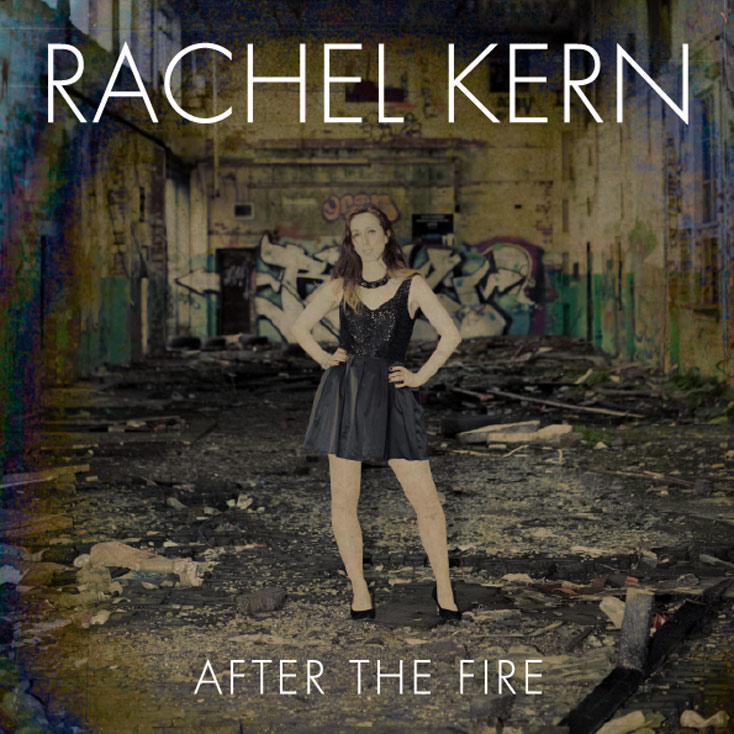 "John, the producer and co-writer of my album found Mister Master while he was researching mastering companies within budget. There were about three companies in the running, and each of them did a sample master with one of my album tracks. They were all ok, but then he heard Henry's sample and he sent it over straight away insisting that I just had to listen. It was clearly the best we'd heard. It sounded professional, industry ready and we could tell that Henry really cared about the tracks too. We told him what our budget was and he said he really wanted to work with us, so he agreed to the budget which was fantastic news for us. It's really refreshing to work with someone in the music industry that actually enjoys listening to music and is still passionate! Along the way, Henry offered constructive suggestions on some of the mixes etc, again going the extra mile to show he had invested more than the average mastering company. It's been in the making for a while, but now my debut album is finished, I'm really proud and more importantly, it sounds excellent - Mister Master contributed to that in a big way."
Rachel Kern
Rachel Kern website
---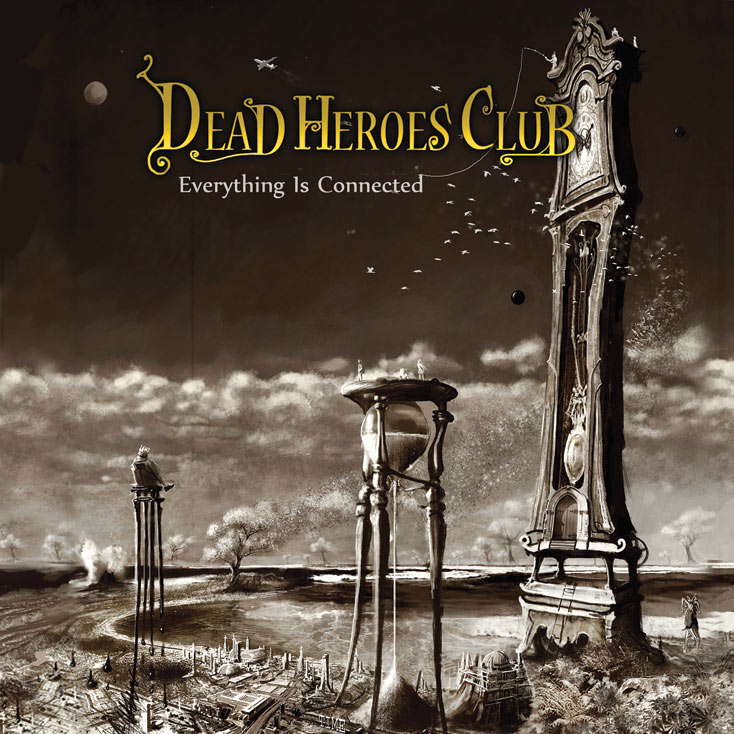 "Our 2014 album 'Everything is Connected' is the second album we have entrusted to Henry Smithson, and the key point here is trust: we trust Henry. Henry's mastering and treatment of our mixes deliver sparkle, punch, clarity and separation – but beyond this Henry actually listens to the songs and tailors his talents accordingly. Henry's real talent does not just lie in the skilful navigation of his impressive array of mastering equipment but also in his ability to bring out the best in a song, to allow the nuances of a mix to shine, to give power and drive, and to offer that uniformly across the soundscape of an album. Another key to the service that Henry offers is his ability to work with an artist's needs and to be flexible and adaptable so that, at all times, the quality of the final product is kept as the target and the prime objective. I fully recommend Henry Smithson to any artist that is serious about the music, indeed I thank him for his professionalism and his engagement with Dead Heroes Club."
Liam Campbell - Dead Heroes Club
Dead Heroes Club website - CD available here
---
"I have worked with Henry on a range of my albums, probably around ten, for the past fourteen years. His mastering work has been exceptional on all of these and he has achieved excellent results on whatever I have thrown at him – complex productions, acoustic, instrumentals; rock, roots and ballads; studio and live performances! His positive approach and excellent sound engineering skills have always brought out the best from my mix-downs and I consider myself fortunate to have such backup on my recording projects – it has made all the difference."
Alan Garmonsway
Alan Garmonsway page on 'Unsigned'
---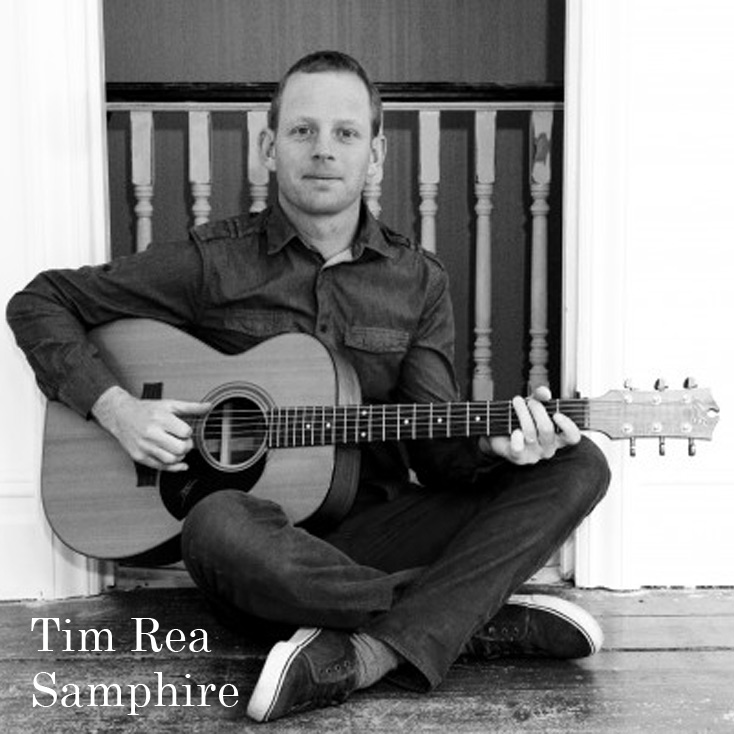 "I am really pleased with Henry's work, mastering my 4 track EP. The turnaround was quick and Henry's guidance and advice made the process run smoothly from the initial contact to receiving my completed master. Most of all I was really pleased with the extra depth and sparkle that Henry added to my recordings."
Tim Rea
Tim Rea Website

---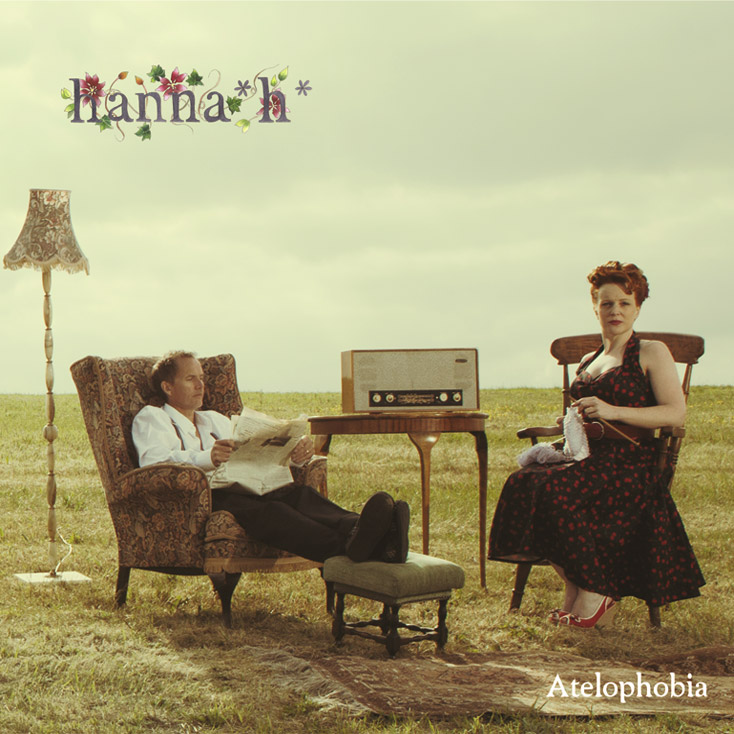 "After having various results with mastering companies over the years, I stumbled across Henry's advert that offered free mastering of a track. I uploaded what I considered to be the most challenging song to be mastered from our album & waited to hear the results. After a few days the sound bite of the song was back & sounding amazing ! Needless to say that the job of mastering the album was entrusted to Henry. When the mastered tracks first came back I sat down with a pad & pen ready to write down a snagging list for the songs ! At the end of the album I had written nothing down ! The album sounds fantastic. It has been mastered with great care & attention. The tracks are nice & loud without being over the top, they have been compressed with great care & haven't lost any of their dynamics. I wouldn't recommend anyone to go anywhere else for their mastering. Thank you so so much Henry for a fantastic job !"
Tim Haines - hanna*h* / The Redhouse Studio
hanna*h* Website
hanna*h* Facebook page
---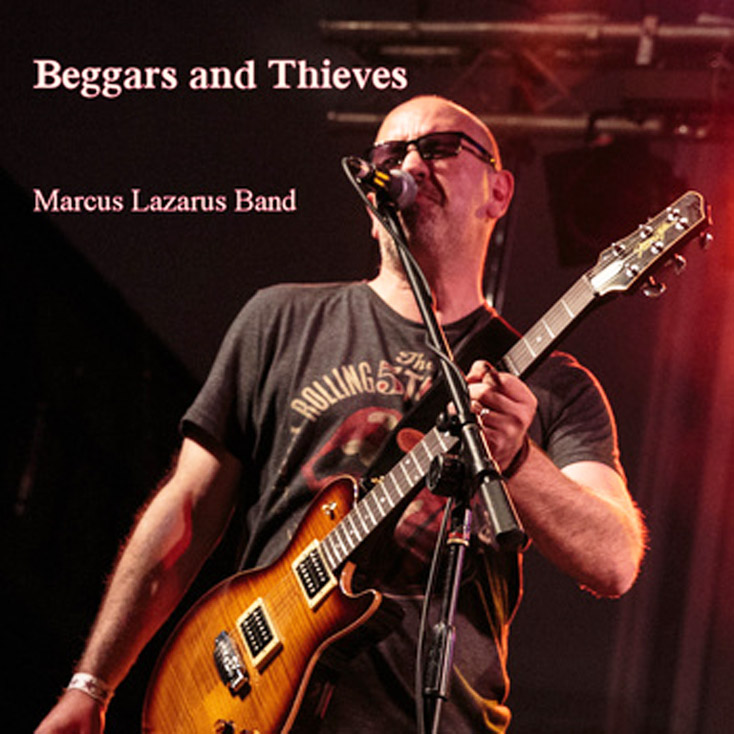 "I truly appreciate the quality and speed of service provided by Henry in mastering 6 tracks for my first EP. I would have absolutely no hesitation in using again, or recommending to serious artists who are looking for a cost-effective and professional service all round."
Marcus Lazarus
Marcus Lazarus Website
Purchase tracks @ Bandcamp
---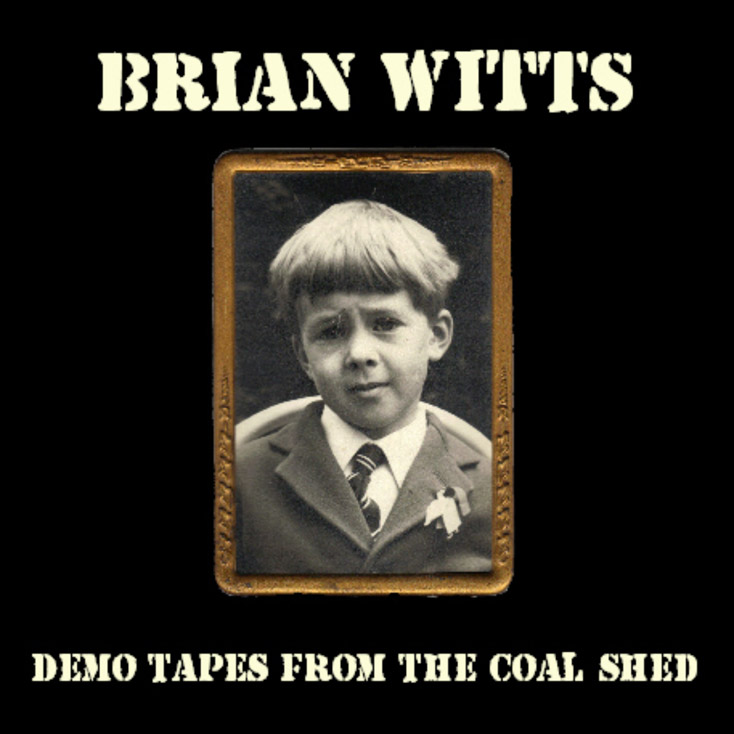 "I've been playing the guitar and singing since I was 14 years old, that's the easy bit! However when it comes to recording and engineering I struggle, I've read all the books and magazines but I know my recordings though full of energy are basically pretty dam rough. I thank you Henry for totally transforming them into a quality product. You've got rid of all the clicks, distortions and bits of dirt. You've added dynamics and clarity and I couldn't be happier. You haven't just sprinkled glitter on a turd! you've somehow managed to polish it as well. Many Thanks."
Brian Witts
Brian Witts Website
Purchase tracks @ CDBaby
---
"I had a cassette recorded with my dad and his long standing jazz band some 20 years ago, with me as lead vocal singing to my dad's arrangements. Following my dad's death I wanted a more permanent record (excuse the pun...) of that session. I went straight to Henry, and boy oh boy, what a fabulous job he did!! I am completely thrilled with the result, and my dad would have been very proud."
Liz Brooker
---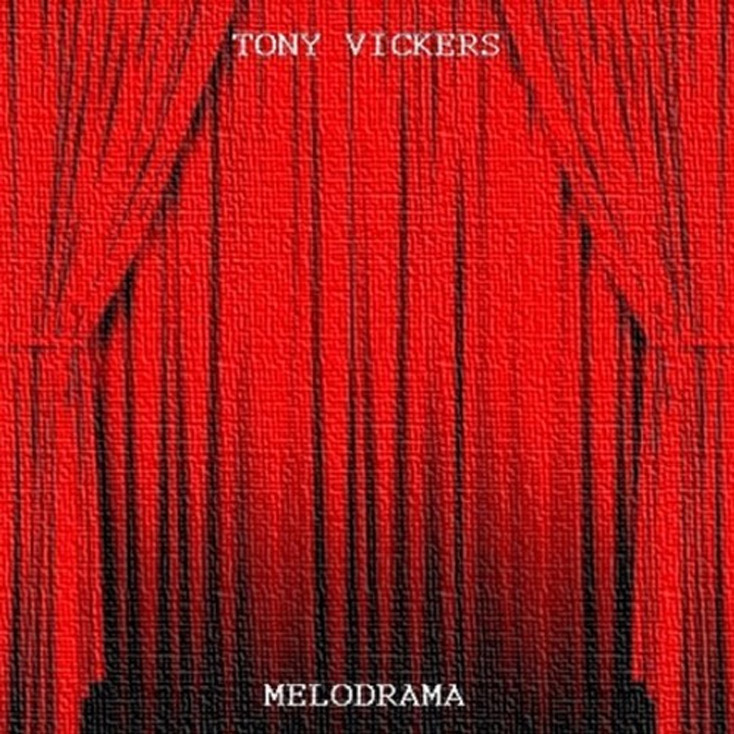 "We were very happy with the overall mix on "Melodrama" however we found it needed an expert opinion on the mastering. Through my friends they put me onto Henry. It couldn't have been more simple, just a matter of uploading my wav files, and the result we got back three days later was fantastic! All the tracks were balanced really well, some of the sounds that were mixed low were enhanced which was a real bonus, i.e. Synths & Tambourine. We would like to thank Henry for his work on our new EP. A real credit to anybody's recording project."
Tony Vickers
Tony Vickers on SoundCloud
Purchase tracks @ Payloadz
---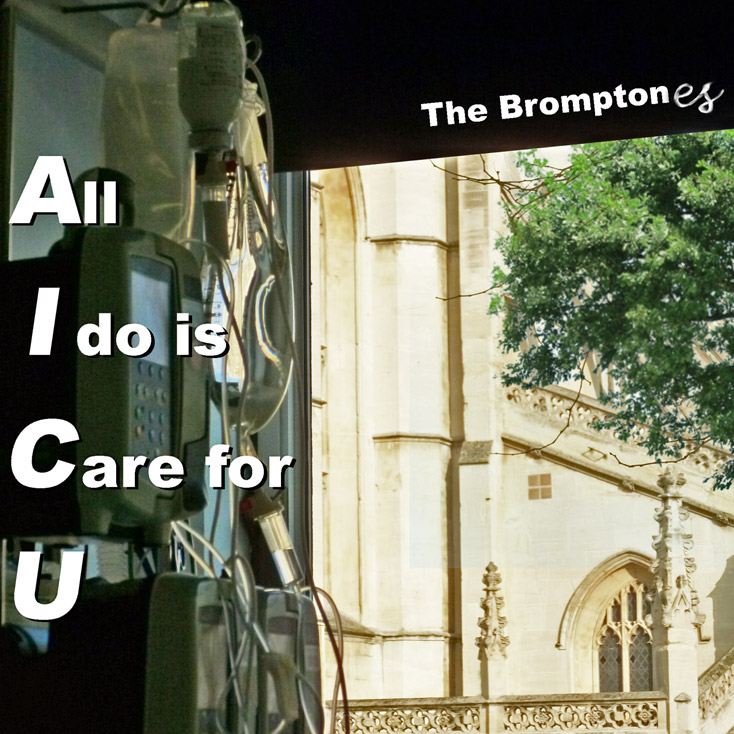 "No matter how great your mixes sound they will only ever be great mixes. If you want your tracks to stand on their own two feet and make their way in the world you need to have them mastered by someone who knows what they're doing.
In the field of mastering Henry Smithson is worth his weight in gold. Using top of the range equipment he can bring your tracks up to broadcast quality and as a musician himself he can empathise with and enhance your work to a remarkable degree. My first experience of working with him was when he mastered a song I wrote and recorded on my eight track. The single is due for release in the New Year.
I have no reservations in recommending Henry and I intend to return to his studio to have an album of my songs and instrumentals mastered by him. Slainte! "

Frank Bogie - writer & musician
---
"I thought I'd drop you a line to say that we are all very happy with the mastering job you did for us - it sounds great. We have just got the test pressing of the single back and that sounds fantastic too ... I will happily recommend you to any other musicians I come across who want their material mastered."
Mordecai Smyth
Mordecai Smyth on Facebook
Buy from MegaDodo Records
---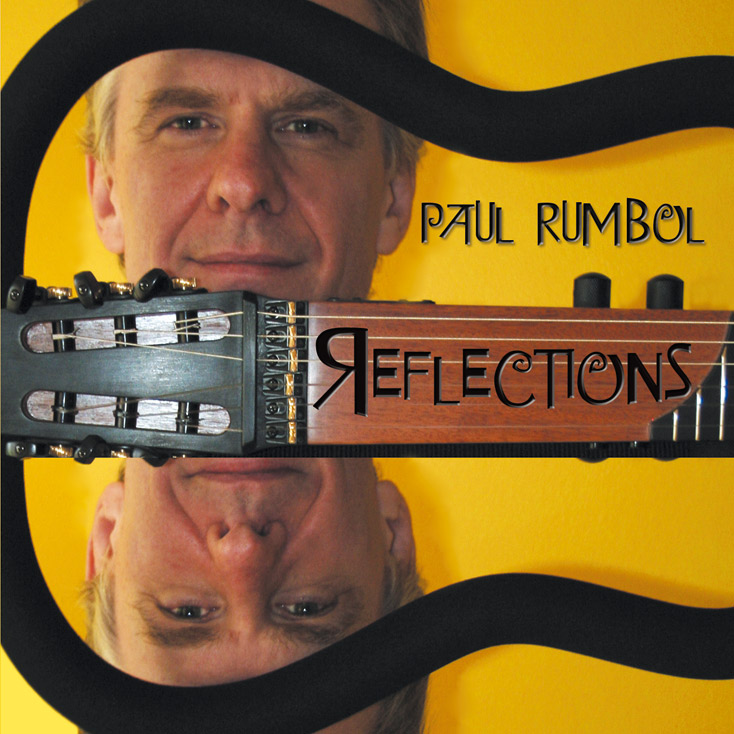 "Henry Smithson mastered my solo album Reflections & it was the 2nd CD of mine he has worked his magic on. My advice to anyone making their own CD's is "get it mastered by a pro" & Henry's remarkably reasonably priced service is one of the best. His health check advice on my mixes was also invaluable as was his great advice on getting the artwork right. I really can't recommend Henry highly enough!"
Paul Rumbol
Paul Rumbol - Album available on Bandcamp
---
"Superb, we are over the moon with all of the tracks. I can't recommend you highly enough. I really appreciate you tweaking 'The Pretender' for us. Thanks again."
Wayne - Highside
Highside Website
---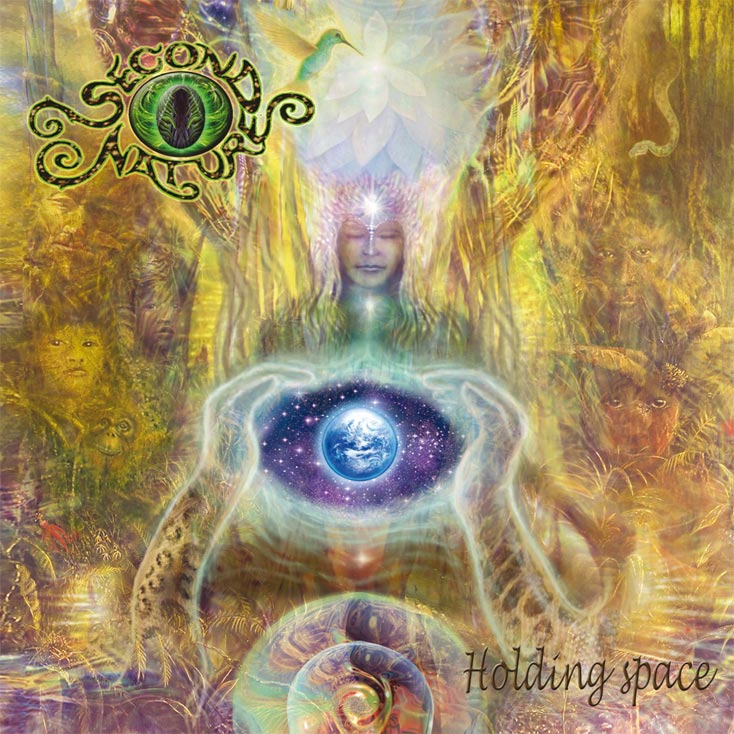 "Henry has been a delight to work with and has done a great job mastering our music. Our album "Holding Space" was proving difficult to master due to the complexity of the harmonics of the hammered dulcimer, but Henry breezed through this with no worries at all! We recommend Him to anyone wishing to get their music mastered and we will definitely use him again in the future. Thanks mate."
Rob & Anna - Second Nature
Second Nature on Facebook
---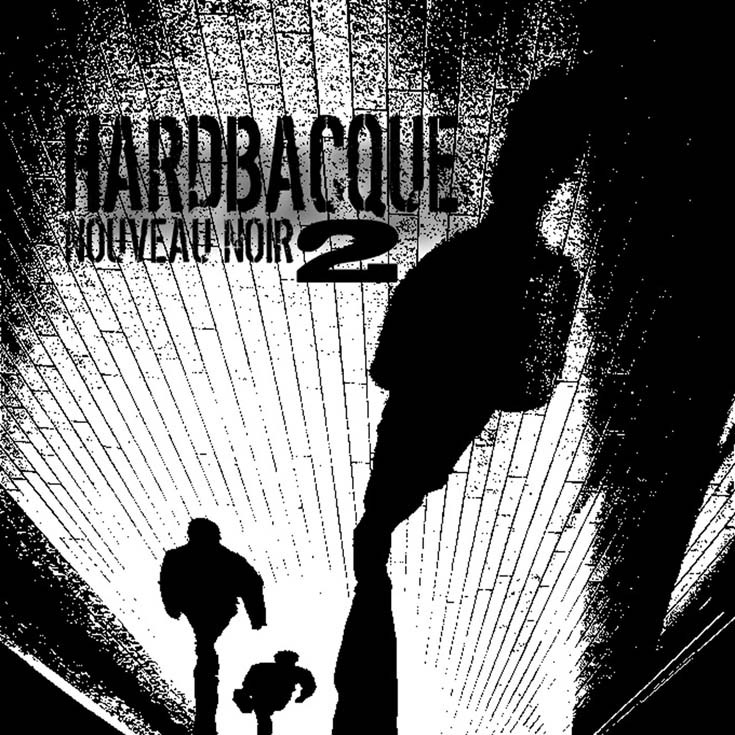 "There are so many people involved in the music industry now. I suppose calling it 'top heavy' would be an understatement and sadly there are many who you'd rather not know, rather not rub shoulders with, rather not sign up to their label or subscribe to their supposed genius. In amongst this lot are those who run studios and will poo poo the importance of the mastering of your project, your album, single, soundtrack and will offer to do it themselves. These are the guys you avoid at all costs.
The mastering of your project 'could' be the most important piece in the puzzle that makes up the ingredients that becomes your album. The mastering must be done by the professional mastering engineer and not some back street abortionist who believes mastering is just topping and tailing your song or getting the levels even throughout your album. It's not even the length of the fade in or out or the length of the gap between this song or the next. There's alchemy involved!
These pro mastering wizards concoct a cocktail of chicken livers, John the Conqueroo, eye of newt, wool of bat, adders fork etc and probably some home brew (but that's a secret). They mush this lot up and introduce it to your project. Before your very eyes and ears you'll immediately notice these cymbals you thought were lost in your mix, that keyboard riff off to the right that seemed to get lost because the guitars were in a similar frequency range. If you're like me and sometimes take 2 years to do a project, as you play all the instruments, … well, suddenly that triangle you'd forgotten about, because you've listened to that song 2 hundred times, appears in all it's crystal glory off to the left where it makes all the difference to that drum loop. It's a truly magical moment and it's all because you've chosen a mastering engineer of note.
Henry Smithson has mastered 4 of my projects since 2001 and each one he has worked that magic and brought my dark sinister tales of crime, revenge, aliens, guns, civil war, old ghosts and even fat girls to sparkling life! Because Henry knows his stuff, and it's audibly obvious, I'll be returning to have all my future projects mastered by a master. I'm even considering a song idea about a mastering engineer and where he finds his 'eye of newt'!!"
Iain Hearfield
Iain Hearfield Website
Purchase tracks on iTunes
---
"The sound mastering Henry Smithson did for this recording was outstanding, getting a clear sound, without losing any of the natural acoustical warmth of the recording venue. Both the editing and mastering were done utterly profesionally with great 100% results and all in a very personable and involved manner too, highly recommended!"
Stefan Hofkes
Album: "Schumann / Vaughan-Williams" by Hans Zomer, Stefan Hofkes & Nicholas Shipman
---
"I am a newcomer to the producing business and after recording songs at our studio I knew I needed some expert help mastering. I am overwhelmed with the outcome and a pleasure to work with a master of his art."
More Culture
More Culture on Facebook
---
"I don't know how you do it Henry (Actually I do really) but You've done a FAB job on the above. 1st play on a Crap Sony iPhone Ghetto blaster minus Bass and I love it. Later on the Sony phones thru my top dollar Sony ES cd player. Can't wait! As I recorded these back in 2005 I've played them to death but It's a whole New wonderful experience now."
Graham Caleno
Graham Caleno on MySpace
---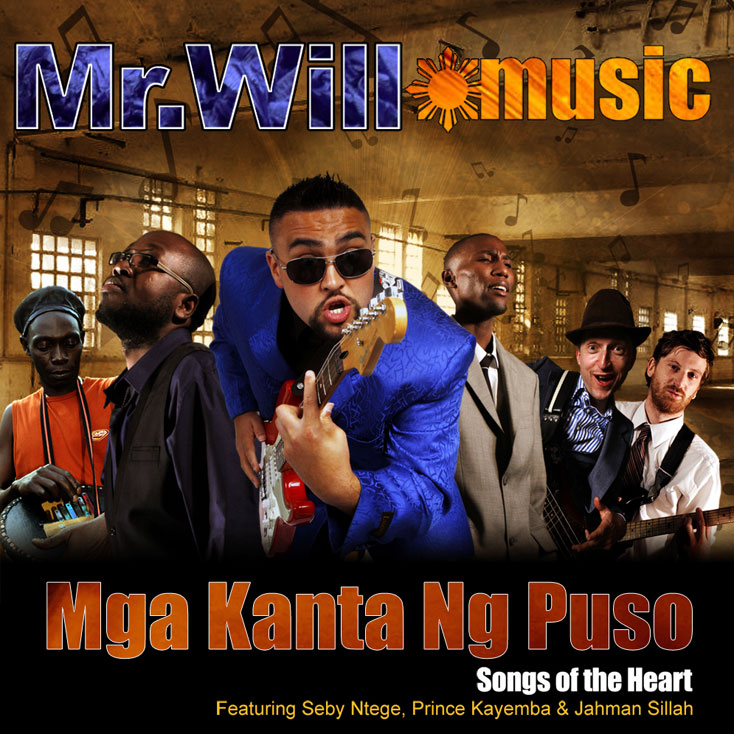 "Henry mastered my four track EP "Sing for the Moment". The CD was recorded in different places, including a track recorded in the open air in Africa! Henry produced a work that sounded consistent and fantastic in all systems!
He was great to work with, listening and advising on our initial mixes, so that the mixing engineer could tweak it, and then I got my mastered tracks back within 48 hours! My CD also features a video produced by my band, and Henry made a "MASTER CD" that could be taken to the duplication plant. I have felt guided by an expert from mixing to final mastering, and cannot thank Henry enough!
All my tunes will be mastered by Henry from now on!!!
Thank you Henry! "
Mr Will
Mr Will Music website
---
"Hi Henry, I have received the Master, thank you. I am most impressed with it. You really know your trade don't you. I will most definitely recommend you to all my contacts in the music business. Very well done... "
Alanjay Lori
Album: "This Is What We Do" by Alanjay Lori & Alessandro Alessandroni
---
"I have received my CD Master of Aurora album, and I must admit I am impressed! Thank you very much for your work. The album sounds as I wanted:)) "
Kamil Kowalczyk
Kamil Kowalczyk on MySpace
---
"Just wanted to say thanks for mastering our E.P. You did a great job and we were really pleased with the quick turnaround and final result."
Tim Rea - The Goodfoot
The Goodfoot website
---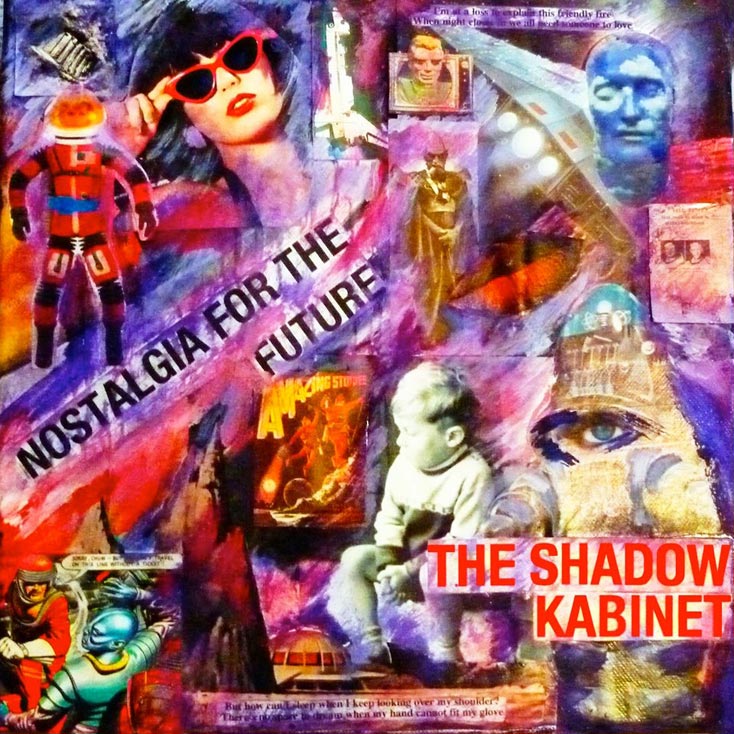 "Keith Richards described mastering as 'putting the fairy dust on your album' and sitting here in Sounds Good's small but perfectly formed mastering room as Henry Smithson tweaks my music I can only agree. Suddenly there are cool guitar and keyboard parts that had been lost in the mix revealing themselves and adding a new dimension to the track.
Mastering is an arcane art and the final bit of the process before your music is presented to the world so it's important to get someone who knows what they are doing.
I've have been in and around the music business for a fair few years and yes, there are swankier mastering studios but they cost a fortune. Sounds Good offers a superb service at a budget price. I have mastered two albums here and Henry Smithson has become Shadow Kabinet Minister for Mastering. Let him sprinkle some fairy dust on your music!"
Steve Somerset - The Shadow Kabinet
The Shadow Kabinet on MySpace
Buy Shadow Kabinet tracks
---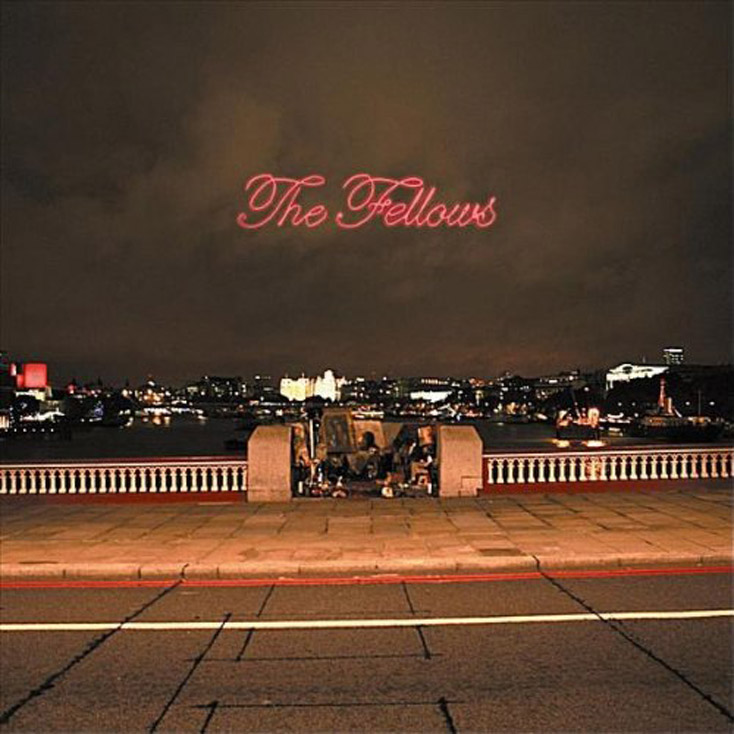 "We have used Henry to master both our albums, "The Fellows Who Cut The Hay" and most recently "Release The Hounds" and on both occasions we have found him great to work with. Sitting in on the mastering with him and having a fresh set of ears listening out for discrepancies was really beneficial and the final product easily matches up to any mainstream record you hear on the radio. What Ho indeed !"
The Fellows
The Fellows on MySpace
---
" …I've been coming to Sounds Good for almost 10 years. All the important album projects that I do come to Henry for mastering because I trust his judgement implicitly."
Rob Clydesdale - Producer/Songwriter/Engineer
www.creamroom.co.uk
---
"The Master! Always coming to you Henry for our mastering needs. You always give it what it needs to give it a fatter, fuller and balanced sound. See you soon for the next Hoopy offering!"
Rich Walgate - Hoopy Frood
Hoopy Frood website
---
"The editing process again was swift and utterly professional and potentially tricky edits came off wihout even a hint of them being there in the final version."
Stefan Hofkes - Reading Symphony Orchestra
Reading Symphony Orchestra website
---
"Just to say have been listening to the disk and very happy indeed – thanks for your great work!"
Kenny Fairgrieve - Thirteenseven
Thirteenseven on MySpace
---
"Henry Smithson at Sounds Good lifted the dull and flat sound of our live concert recording to something so dynamic that we could release it as a CD – excellent!"
Belinda Sykes - Joglaresa
Joglaresa website (albums mastered here 'Stella Nuova' & 'Douce Dame Debonair')
---
"Henry, I can't stress enough how pleased I am with the final completion of my project. Everything sounds fantastic, and the mastering work you've done really does make it shine. Thanks for your hard work!"
Tonewheel Jackson - Acid jazz-funk legend!
Tonewheel Jackson on MySpace (tracks mastered here: 'Get On The Bus' & 'Don't Get Me')
---
"In my first experience of working with Sounds Good, I found the complete attention and patient help of Henry Smithson during the two day mastering process of my double album, rewarding and educative. I cannot praise his working methods highly enough."
Jocelyn West - Solo artist, ex-Miranda Sex Garden, David Lynch (yes, THAT David Lynch!!!)
Jocelyn West on YouTube

---
"Hi Henry, Just a note to say disks arrived today and I think they are fab, A huge thankyou for your work, could you please give the go ahead with the copying, I think you have really helped make my product work very very well, a BIG thankyou again, regards Steve."
Steve Tucker - The Steve Tucker Allstar Jazz Band
The Steve Tucker Allstar Jazz Band website